District 65 Incentives for 2016-17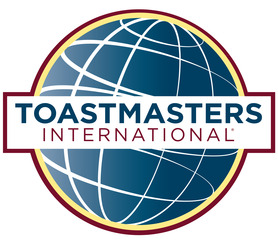 District 65 Club Officers,
We have kept some of the previous incentives as well as added a few new ones for this Toastmasters year!
The incentives offered by the District are to help you build your clubs, create a quality experience for your members and encourage participation outside of the club so members reap all of the benefits of belonging to a truly international program. Please encourage your clubs to take advantage of these initiatives.
Pride of the District Cup
The incentive for the Pride of the District Cup will be awarded this year as follows:
The winner of the 2017 District 65 International Speech Contest will earn the right to have the club they are representing hold/display the District Pride Cup for the following year (2017-18 Toastmaster year).
The cup will be awarded to the International Speech Contest winner and a representative from the club at the End of Year/Hail and Farewell event.
It will be presented to the winner by the creator of the cup, IPDD Brion Keller, DTM. In the event he is not available to present the award, it will be presented by the current District Director.
It is my hope that this will allow ALL current Toastmasters, in good standing, an equal opportunity to earn proudly displaying this beautiful trophy for their club and will encourage speakers from across the District to be involved the the International Speech contest next spring. Earning this cup will also give you and your club some serious bragging rights so let the preparation for competing begin! :o)
Educational Incentives/Programs, supported by Program Quality Director, Ellen Pieklo, DTM
Reach for the Stars
Triple Crown recognition will be awarded to each member that achieves any combination of at least three (3) communication/leadership awards within the Toastmaster year (July1, 2016 – June 30, 2017). This recognition EXCLUDES the HPL, all Leadership Excellence Projects, and the DTM designation. Members that earn it for the 1st time will receive a Triple Crown pin [5909]. Those that achieve it for the 2nd, 3rd or 4th time will receive a certificate of achievement. Each person that qualifies will be recognized at one of the District events, either the Fall Conference, Spring Conference or End of Year Celebration.
 Wear it With Pride
Members earning their first ever Competent Communicator or first Competent Leader designation will receive the corresponding CC [5500] or CL [5525] pin from the District.  Please have your club VP E submit an email from the club to the Program Quality Director indicating which member has earned the award, which will then be validated using the TI International Daily Reports\Educational Achievements (Current Year). These members will also be recognized at one of the District events.
Membership Retention
For those clubs, who pay a full year of member dues ($90/pp for every member in the club, based on the membership roster on file for 10/1/16) on time for the October 1 renewal, the District will provide $50 reimbursement to the club for purchases made through Toastmasters International (TI) store. Clubs must have at least 8 members, who were also listed on the end of year club roster (6/30/16).
Tool for Success!
Clubs that are distinguished by June 1, 2017 AND sponsor a new club that charters by June 15, 2017 will earn a complete set of Advanced Membership manuals [226Z]. NOTE: Club name must appear on the Charter Application to qualify.
 Clubs that become distinguished for the very FIRST time since they chartered will earn one set of CC manuals [1555] and one set of CL manuals [1555L].
Contest newbies
Have you just chartered (since April 30, 2016) and are still getting the hang of this contest thing? We want you to compete! New(ish) clubs that send at least one contestant to the Fall 2016 AND Spring 2017 Area Contest will receive a set of club contest ribbons [2-1st, 2-2nd, 2-3rd and 4-Participant ribbons] plus a word of day pack [1415]. Ask your Area Director to send a copy of the Contest Program confirming who the club's contestant was to PQD Ellen Pieklo. Please, only once per club per year.
 Training Incentives/Programs, supported by Program Quality Director, Ellen Pieklo, DTM
All in for Super Saturday Summer and Winter District TLIs
One club from each Division that send the highest percentage of non-officer members (based on the membership base published by TI for July 2016 and December 2016 activity, respectively) to Summer and Winter TLIs will earn a Club Member Ribbon pack [393RP]. In the event of a tie, the clubs that qualify will be randomly drawn to determine a winner. This will only apply to officers attending the TLI sessions provided by the PQD. It will not apply to make-up TLI sessions provided by trained Area or Division Directors.
Officer Training Improves Member Experience
For officers who have trained 100% of club officers, including training provided by designated Area & Division Directors, the club will receive a pack of 10 Promotional Bookmarks [6818]. If they train all seven positions at one or more of the Super Saturday sessions for the summer 2016 (July 9th or July 16th), they will also receive $50 in District Bucks.
Distinguished Is a State of Mind
Being a distinguished status or better requires commitment from the clubs and club members. For every club that receives a Distinguished Status by June 1, 2017, we will randomly select 5 clubs per division and give each one a ticket to the End of Year Event to receive the award for your club.
Club Growth Incentives, supported by Club Growth Director, Lillian Knight-Faison, ACB, CL
March Madness!
For those clubs who pays at least 20 member dues by March 20, 2017 (or a net growth of 5), your club will receive $50 in District Bucks. To earn this, your dues must show as paid and received at Toastmasters International by the March 20th date.
Every Club Deserves a Coach
For every club, eligible for a club coach, who accepts a club coach and achieves a Distinguished status during this Toastmaster year (2016-17), will be awarded $50 reimbursement from the TI store as well as $50 to be used to celebrate the achievement.
Clubs Kick-starting Clubs
Our members are the greatest assets we have to ensuring new clubs start strong and are sustainable. Clubs that identify a club lead that results in a new charter between July 1 and March 31, 2017 will receive $50 in District Bucks 
NOTE: (District Bucks are redeemable for any item sold in the TI Store –www.toastmasters.org/store)
New Clubs: Development, supported by Club Growth Director, Lillian Knight-Faison, ACB, CL
Demo Magic in the Making
Members who conduct demonstration meetings become personally invested in the new club and that usually takes time and resources! To offset the financial burden incurred, we will reimburse up to $200 per new club lead, for prior approved expenses (e.g. printing costs, materials distributed at meetings, food/beverages). Please send an email detailing the costs you will be incurring to the CGD, with a CC to the Finance Manager. You MUST receive a confirmation back from the CGD, with a CC to the Finance Manager, BEFORE the expense is incurred for it to be reimbursed. This is a TI requirement and will be followed per auditing guidelines.
Starting Out in Style
There is so much excitement about chartering a new club, but finances may be stretched getting off the ground. New clubs will start out in style by receiving the following "welcome kit" to hit the ground running: a customized banner [322], which will be awarded at time of charter, and then a portable lectern, which will be awarded at the 1st anniversary of the club, provided club is still at charter strength or better upon the last submitted renewal prior to the anniversary.
Share the Joy of Toastmasters!
One of the best ways to share the possibilities of Toastmasters is to host an open house. For any club hosting an open house, Toastmasters will provide up to $50 reimbursement to support these club efforts, no more than twice a year per club, through June 1, 2017. Voucher for reimbursement must be completed and submitted to the CGD, with a CC to the Finance Manager, within 30 days of incurring the expense and no later by June 10, 2017 for processing – NO exceptions please.
Notes regarding collecting the incentives listed above:
 1)  The District will place an order to TI once per quarter. Your club may choose to spend any earned District Bucks by sending your supply order list to the District Director, up to the amount you have earned. Any amount greater would need to be paid to the District prior to the order being placed. The dates an order will be placed will be noted on the District 65 calendar, accessible via our webpage. Shipping and handling will be taken into consideration when placing the order. Our goal is to ensure clubs spend the bucks and that having to come up with the money up front is not a hindrance to earning and using the incentives.
2) All expenditures for reimbursement greater than $50 must be approved PRIOR to the expense being incurred or the District will not reimburse it.
3) A completed voucher and corresponding receipts must be submitted within 30 days of incurring the expense. We plan the budget, by month, for when we believe the expenses will be incurred.
4) The District Director and Finance Manager will meet a minimum of once per month to review/sign Reimbursement Voucher requests and checks. One checks are signed, they will be mailed to the Club per the information on the voucher.
5) Payments will NOT be made to individuals for club expense reimbursement without PRIOR approval. The only exception will be in situations when the club is prohibited from having a bank account (corporate sponsors may not permit the club to open an account due to presumed tax liability or corporate policy).
 Please reach out to the any member of the District Trio if you have questions about the incentives described above. Also note, the incentives as stated may be subject to change during this Toastmaster year, without prior notice, as deemed necessary to meet the District Success Plan and Financial goals. Any changes made will be posted promptly on the District website and noted in District Leader email/social media communications. Awards earned prior to a change will be honored.
Sincerely,
Your D65 Trio
Sherry Hunt, District 65 Director
Ellen Pieklo, Program Quality Director
Lillian Knight-Faison, Club Growth Director
Toastmasters International
Where Leaders Are Made
www.toastmasters.org
www.tmdistrict65.org
For questions, please contact the District Trio at